Free Phone Directory Lookup
With One Free Toolbar.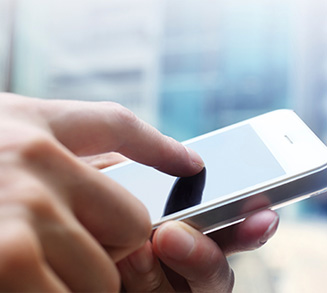 The EverydayLookup toolbar offers convenient web search, homepage, and default search.
More info.
Phone Lookup
Lookup a phone number – FREE!

Area Code Lookup
Find area codes by number.

Zip Code Lookup
Find United States zip codes easily.


Lookup Phone Numbers, Zips Codes and More - FREE!
How EverydayLookup™ Can Help You Find People

EverydayLookup™ is the best way to look people and places up by phone number. Turn your browser into a family and friend-finding machine and get back in touch with the people who matter to you.
Phone Directory Lookup

FREE

With EverydayLookup™, you can search for people's phone numbers online, find United States zip codes and even discover international phone numbers, all from one place.
Address Lookup

FREE

Sending something to an old friend or cousin? Make sure they still live at the address you know with an address finder. Send birthday presents without calling ahead and blowing your cover!
Zip Code & Area Lookup

FREE

Find area codes by number, look up United States zip codes, and never worry getting an address or phone-number wrong again! EverydayLookup™ makes finding area & zip codes easy.
EverydayLookup™:

Phone number & address finder | Telephone area code lookup | Reverse phone lookup
Get It All From One Free Tool!

• Look up area codes, zip codes and addresses with ease.
• Reverse-look-up phone numbers to see who's calling.
• Find the addresses of friends and loved ones.
• Find international phone numbers to call family and do business.
• Access multiple tools for looking people up from one central, simple tool.

Tired Of Forgetting Phone Numbers & Addresses?

Asking someone to remind you what his or her contact info is once, or even twice, is fine. But if you keep asking, it can create an awkward situation. If any of this sounds familiar to you, you're not alone. You could be one of countless people who mean well, but can't seem to keep track of phone numbers or addresses.

You can avoid this potential embarrassment by using EverydayLookup™. EverydayLookup™ takes the best online people-finding services and brings them together into one place. With free phone book lookup, telephone area code lookup and address finders, it's the perfect tool for anyone trying to stay in touch!
Free Phone Book Lookup

Want to make a surprise birthday call to someone without asking for their number first? Use EverydayLookup™ to find their number. Using EverydayLookup™ to lookup a phone number free takes only seconds. Avoid calling the wrong number or forgetting someone's contact info with EverydayLookup™.

Find People By Address

EverydayLookup™ lets you find out where people live. Use the "Address Lookup" tool to see who lives at almost any given address. EverydayLookup™ is perfect for making sure you have the right address – especially when a friend or loved one changes address frequently.


Phone Number Address Finder

Need to find an address using phone numbers? EverydayLookup™ can help. Get tools that help you determine where someone lives, free. Find addresses by name or phone number and stop worrying about getting that apartment number right.

Telephone Area Code Lookup

Find area codes by number easily with EverydayLookup™. The simple interface makes it easy to find phone area codes. You can search which area codes work where, and which state has which area codes. Perfect for when a stranger calls…


Look Up Zip Codes

Find United States zip codes with ease by using EverydayLookup™. It's always frustrating when you need to mail something and you don't know the recipient's zip code. It's even worse if you can't reach them by phone to ask. Use EverydayLookup™ to search zip codes by city and state, or city and state by zip code. It makes sending mail much easier.

International Phone Lookup

Figuring out United States phone numbers can be hard enough; looking up international numbers is even harder. But EverydayLookup™ comes with links to tons of online tools to help you find people's phone numbers. Lookup international phone numbers in just a few seconds!


Yellow Pages® and White Pages® Phone Book

In addition to the great phone number, zip and phone area code search offered by EverydayLookup™, you can also access the White Pages® telephone directory in just a few clicks. Compare results between White Pages® and the other tools offered by EverydayLookup™ to see if the results are the same (if they're not, it could mean the person you're looking for has recently moved).

EverydayLookup™ - Find People Online - FREE!

• Find people online using multiple methods – all from one tool on your browser.
• Look up area codes, zip codes, addresses and US & international phone numbers.
• Use a free and easy tool to ensure you never lose track of the people you care about again!